Let's talk about us
"No matter how much success you're having, you can't continue working together if you can't communicate."
Our Vision
To be the company that satisfies customers' needs with dream housing
Our Mission
To provide beautiful lettings with good prices and quality consulting
Our Future
To expend more rental services and spread our brand to the overall world
Meet Our Team
"Work hard and enjoy life harder" - That's how our core team keep motivation and happiness."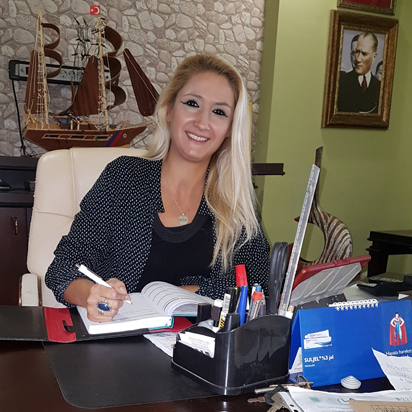 Berna Tulay
CEO & Founder
This email address is being protected from spambots. You need JavaScript enabled to view it.
Tel.: +90 (324) 544 51 51
Language: English, German, Turkish
"Whenever an individual or a business decides that success has been attained, progress stops."
Fikri Aysen
Operation Manager
This email address is being protected from spambots. You need JavaScript enabled to view it.
Tel.: +90 (543) 244 56 22
Language: Turkish
"When people use your brand name as a verb, that is remarkable."